An Introduction to Sony's Wireless Flash
Video lecture given in Malaysia, March 2011
A 50-minute presentation introducing photographers to the basics of Sony's Wireless Flash and the impressive things you can do with just one flash (two and 3 flashes, too!)  During this live lecture Gary produces the image to the left in under 10 minutes.  Available as a downloadable video file.
Many people have heard about wireless flash, but think that it's too expensive or too complicated or the results are not worth the modest effort.  For these folks, Gary Friedman has created a very non-intimidating Wireless Flash Introduction, which was presented in Malaysia in March 2011.
In the video I create this dramatic 2-flash portrait in real time – letting you see the process I go through to create the shot in less than 10 minutes!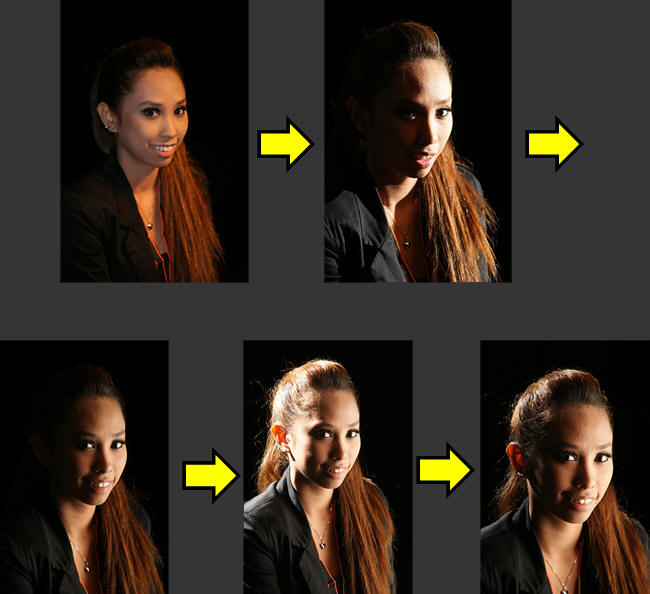 In the course of this 50-minute video, you'll also learn:
The best and worst ways to use your pop-up flash (it's not always the worst light you can get!)

The basics of Wireless Flash

A live demonstration of Wireless Flash in use (and how the the dramatic portrait above was taken!)

How the Flash Protocol works

What you can do with 1, 2, and 3 wireless flashes

The one trick for making dating site portraits more appealing. 🙂

Plus more!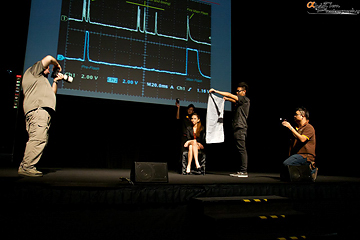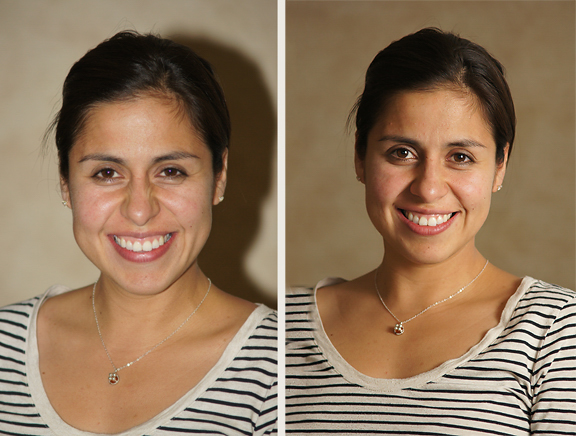 Think just having a powerful flash means great looking images?  Have a look at the portraits above, both of which were taken with the same Sony 58 flash.  The left image was taken with the flash mounted on the camera and pointing straight ahead (yuk!).  Moving the flash off-camera and using a simple diffuser, you can get the significantly more pleasing image on the right!
Note that this was produced using only ONE FLASH.  So if you have an accessory flash you already have what you need to do this!
Click below to see a brief excerpt of the video
 Money-Back Guarantee
Buy the instantly-downloadable video file and plow through it for two weeks.  If you don't think it provides a very clear introduction, if you didn't end up learning anything new, or it is not the single best value in terms of dollars-per-knowledge ratio, just send Gary and email and he'll personally refund your purchase price.  How can you lose?
Gary's ebooks have introduced thousands of people to the joys of photography in a very intuitive way, and they have been universally praised for being the best out there for the Sony cameras, which makes this an easy offer to make.  (This offer does NOT apply to the DVD that's mailed to your door, for obvious reasons.)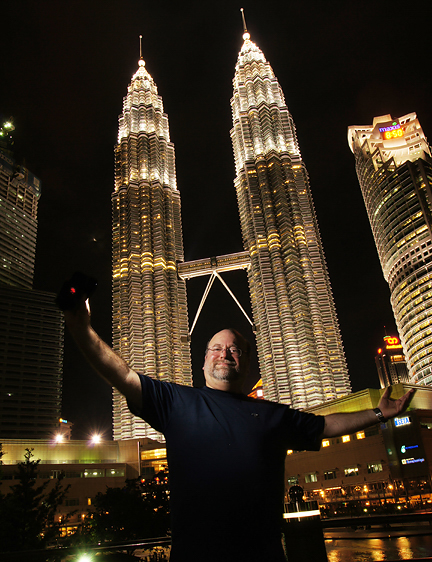 Bring your own dramatic light with you when you travel!  (Note: I'm holding the wireless flash in my right hand.)