For as long as I can remember, the vast majority of the "Popular" photography magazines served primarily as a vehicle for their advertisers.  And as I got older things seemed to get worse, as content took a back seat to hearalding the latest gear.  As a result, there are generations of photo enthusiasts who were raised with the (mistaken) belief that gear is more important than vision or light when it comes to great photography. We can do better.  And we believe the world is ready for a new photo magazine which returns to the forgotten roots of great photography and spends more time talking about light, composition, mindset, backstory, and the things that give photographs an emotional edge.  It will be printed on high-quality stock rather than over-bleached, uncoated newsprint with pulp and fillers.  It will be brand agnostic, and inspire its readers creatively by showcasing works and thought processes of other photographers.  Into the mix will be thought-provoking informative journalism designed to make the magazine a timeless reference.  And while it will contain some ads, the intention is to publish for like-minded readers and not to chase the mass circulation demanded by today's advertisers.   That magazine is called f2 Cameracraft, and is being produced by legendary publisher David Kilpatrick, and me who will be acting as Associate Editor.  The first issue (published in September, 2012) was greeted enthusiastically with universal acclaim, so we know we've got something special here. 
Our launch team is:
Publisher & Editor – David Kilpatrick, Scotland

USA Associate Editor – Gary Friedman, California

Technical Editor – Richard Kilpatrick, Leicester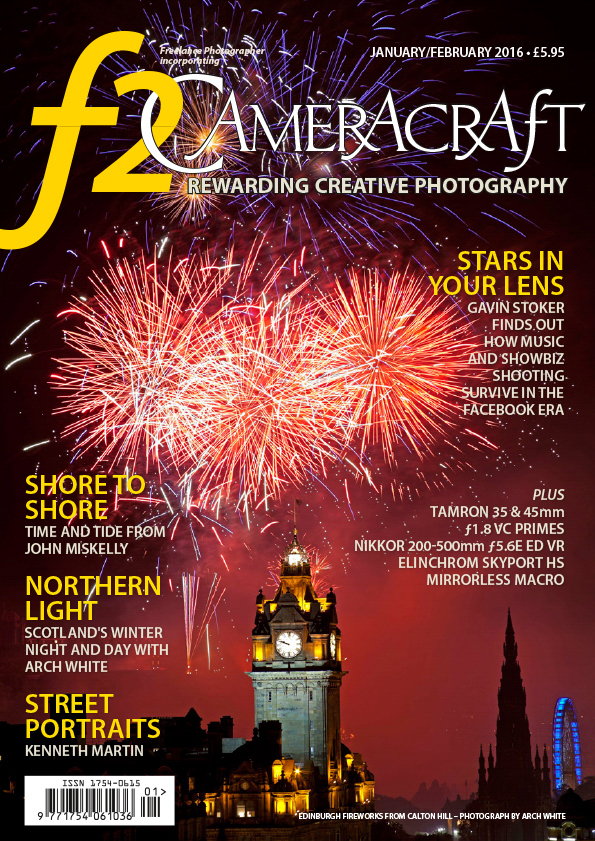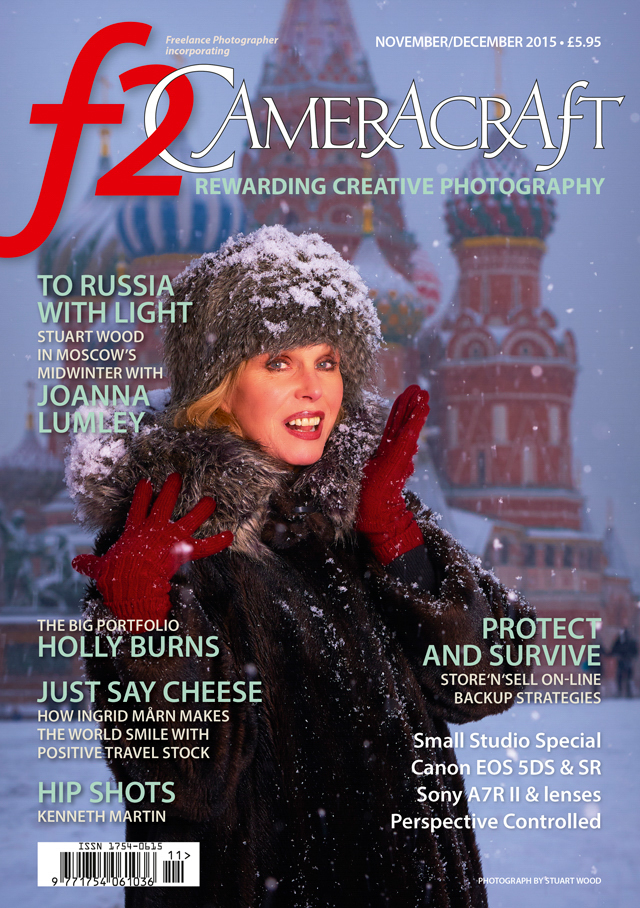 We invite you to come be inspired once again about the power and mindset of photography and become a subscriber.  I promise you will find it worth your while.
Mission statement from the first issue:
"Time and technology change most things, sometimes for better, sometimes for worse. No matter what changes, good photography remains a constant. Our benchmarks for vision and technique go back not one generation or two, but centuries. Daguerre, a working artist, was probably drafting sketches for paintings using a camera obscura a full 200 years ago at the age of 24.  How Westernised eyes compose pictures, how we use light and shade and how we interpret two-dimensional perspective all date back over seven centuries.
It doesn't matter that today's cameras use digital technology dating back barely 30 years, or that the best quality may result from a generation of gear designed last year only to be outpaced next year.  Ninety percent of the technology behind any photograph is organic. It lies in the brain and the eye of the photographer programmed by our exposure to society, culture, education and art.
Cameracraft is not about being professional, being amateur, being an artist or even just owning a camera.  It is about the timeless values of the image.  Cameracraft is for anyone who intends to be a good photographer no matter what path technology follows. We will help you rediscover the fundamental values of the photochemical past, and explore the great opportunities of the digital present and future. We will feature classic work old and new. If you see it in Cameracraft, it will because we like it and think you will like it too.
Welcome to your bespoke photographic magazine; we hope you will enjoy it and keep every issue as a companion for the future."
f2 Cameracraft magazine is a bi-monthly publication. Subscription links appear at the bottom of this page. What Other Readers are saying about  Cameracraft's first issues:
"Well, it is entirely up to and exceeds expectations. Well done and thank you. The aspirations set out on p2 look great. The reproduction is excellent. Keep going and follow your instincts." – Ralph, Queensland, Australia
"I just received my first copy of Cameracraft. I have barely opened it, but it is delicious, the quality of the paper and the images they contain are superb. I cannot wait to sit down and immerse myself in the articles." – Lynn, Ontario "Congratulations on an excellent magazine, it's a refreshing change from the run of the mill fodder out there. The maxim "it's not what you've got but what you do with it" comes to mind when reading this sort of publication. Whilst I enjoy the technical aspects of photography and like equipment reviews and such I have been bored to death with the endless photoshopping now prevalent in the mass circulation mags. I would much rather be inspired by creative articles and photo essays, and though not always to my own landscape centred tastes it is always interesting to see where other people's passions take them. Once again thanks for taking such a brave step outside of the mainstream. I look forward to many years of thought provoking reading." – Steve "Magazine arrived safely today, congratulations on first issue and particularly the quality of repro on the portfolio insert. Looks like it is going to be good." – David

"Just to let you know I received my copy of your magazine this morning. It is amazing I will not be reading this near any coffee in fear of spoiling it." – Debbie, Spain