In August, 2003 I made arrangements to teach English in China, but when I got there, there was no job. So begins a very interesting six-month stay in Beijing, and I have been keeping a weblog ('blog' for short) of my adventures here. Within these pages you'll hear stories of college life, the move to a market economy, corruption, burnout, mobsters, government as benevolent parent, the surprising gravitation to all things Western, and the tribulations of a foreigner trying to start a new business. (Oh, yes, and the experiences of a newbie teaching English in a foreign land!) You are also introduced to some of my students, who in their own words talk about their lives, aspirations, and frustrations.
As one might expect I have been taking a gazillion pictures, many of which have been interspersed within the text of my weblog, and I hope they will add to the flavor of my experiences here. (If you just want to see the pictures, click here for the photo gallery. But as some have attested to below, the 'blog is an informative and entertaining read!)
If you don't have a lot of time and want to read one chapter to get a feel for this story, try reading Chapter 10.
Read on for the Table of Contents below to begin your journey.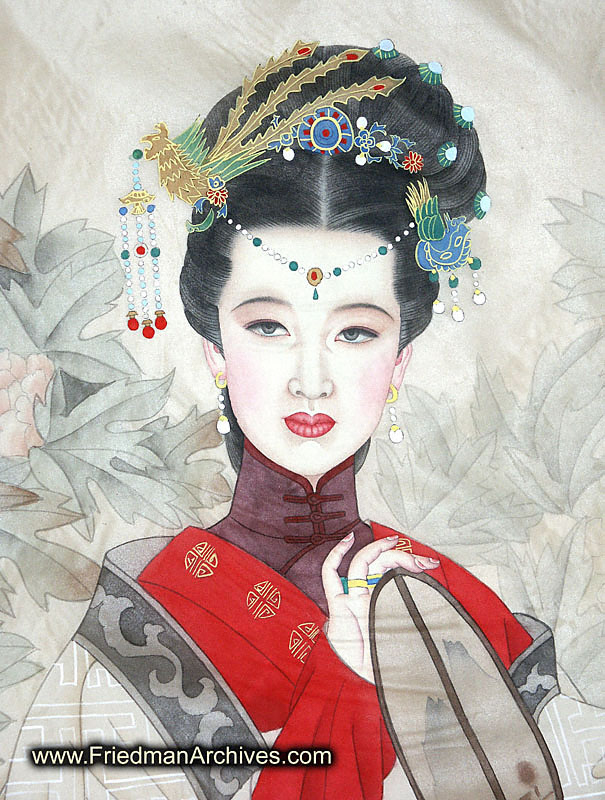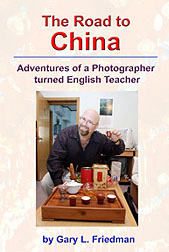 My China blog is now available in printed form! 
You can continue reading the entire story below, or you can order the complete story in a much-more-convenient book form! 
Available as a downloadable .pdf file, or as a hardcopy in either Color or B&W.
Here's what others have been saying about The Road To China weblog
"Wow! I really love the way you write.  A real page-scroller.  Your story is remarkable and memorable. It will have a place of its own in the hearts and minds of those it touches."   – Dr. Rawson
"You're truly one of the the most amazing people I know; I'm not sure I would have gotten on the plane after the e-mails you received.  I look forward to more, more, more!"– Dr. Brian Grossman
"Well Gary, compared to your adventures my life is pretty boring."  – Nancy Gross Dispenza

"The thing that strikes me is that you are an American in China, and seem to be having the time of your life.  How you can appreciate your apartment that much is amazing. But I guess that's Gary Friedman.  Always able to see the value where others cannot.  I think 99 percent of Americans would feel absolutely displaced, and panicked to be in your position right now. You intentionally dove head first into the situation and it is a complete success.  This is stuff books are often made of.  This is an American/Chinese version of 'Dances with Wolves'."  – Mike Cole Dispenza
"I cannot tell you enough how much I loved reading about your adventures!  I found it to be not only informative but extremely fascinating.  The story about Mr. Carr and your friend frightened me a bit, but in all you have provided me with a wealth of knowledge."– Erin Slaten
"The last photo is a scream.   AHHHHHHHH!" – Sheila Clapkin
"Your photos are so nice, so poetic, so real.  I just live and dream a moment on each picture.  A Chinese friend who lives in Changsa told me that you catch the real aspect of China.  Thank you for the deep quality of your pics, like an essential painting, it is just beautiful and makes us dream."– Hugues Hennia
[Y]our images from the china trip are fantastic. Your self-editing is superb, and your choice of compositions is dead-on IMHO.  I love the fireworks and boats shot…. but it's one of many. -Dan Heller (www.danheller.com)
You are truly a Jack of All Trades and Master of Them All. I cannot begin to tell you what a great website you have, with all the interesting stories and photos, particularly of China.  I am sure the contributions you have made to the Chinese people during your stay have added another chapter to their modernization.  Best wishes to you and Carol.– Peter Ho
TABLE OF CONTENTS – Click on any Chapter title below.