The Friedman Archives Guide to Sony's RX-100 VI and VA
Try it risk-free for 2 weeks!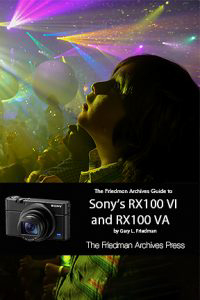 Download your copy now – only $26.45!
or
Buy a printed copy in Color or Black-and-White
Love your new 20 megapixel wonder, but having a hard time configuring it and understanding all of its features?  Then this book is for you.  Written for the advanced user (with tutorials and easy explanations in case you're not so advanced), this easy-to-understand yet thorough guide provides a complete instruction manual which explains each feature in plain English and provides hundreds of visual examples as well.  There is no better way to learn about and get the most out of what is arguably the best point-and-shoot on the planet.  And you can try it risk-free – read on for details!
In this 561-page (!) full-color book you'll learn: 
What every mode, button and function does – in plain, easy-to-understand language.
Gary's personal camera configuration
The secrets of taking outstanding photos.
The 4K XAVC S difference in terms a non-videographer can understand
How to know which video mode is right for you.
NFC, Wi-Fi, and step-by-step instructions on using them.
Which of the new downloadable "apps" are actually useful.
The most common digital "jargon" and what it all means to you.
A tutorial to get the benefits of shooting RAW.
A set of "Cliffs Notes" cards you can print showing the recipies for common shooting situations, and Gary's Personal Camera Settings.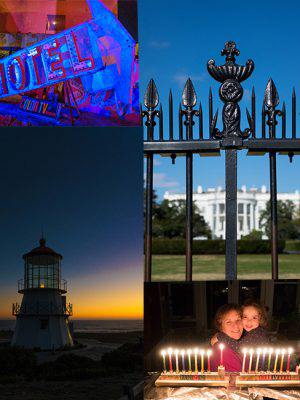 This e-Book is available in two different formats:
1)  As a bundle of 3 electronic formats: A full-color .pdf file (with the nicest-looking layout ?), a .mobi file for your kindle, and an .epub file for your Nook or other e-reader.  ONE PRICE GETS YOU ALL THREE DRM-FREE FILES!  612 pages of information, knowledge, and wisdom in multiple formats for ONLY USD $26.45!!!  (Click here to order)

2)  For those of you who prefer traditional printed books, this work is also available as a printed and bound book that will be mailed right to your door.  It's available in both color and Black-and-White from print-on-demand publisher Lulu.com.  The color version is a little more expensive than your typical book, but as some readers have reported, significantly cheaper than printing the .pdf file on your inkjet printer.