Master Fuji flash with confidence! If you are in any way uncertain about using flash with Fujifilm cameras, then this book will make it simple for you. It's Advanced Lighting 101 for Fujifilm – including making manual flash a breeze. This book is for ALL Fujifilm "X" camera owners who want to improve their use of flash – both on and off the camera. The tools and techniques discussed apply equally to shooting snapshots, weddings, portraits, travel – in fact any photography where changing the quality of light gets you the desired outcome. And you can try it risk-free – read on for details!
NOTE: If you own either of our current books on the X100S or X-T1, you already have most of this information. So if you enjoyed it, we hope you might recommend this new ebook to others who don't have those books.
In this 132-page full-color book you'll learn:
· Fujifilm X-platform flash modes;
· Fujifilm and third-party flash units;
· TTL (automatic) flash;
· On-camera flash;
· Wireless (off-camera) flash;
· Wireless triggers;
· Light modifiers (umbrellas, softboxes, reflectors);
· Ratio lighting;
· Using flash for portraits and studio work;
· Mastering manual flash so you feel comfortable using it anywhere, at any time; and
· Real High Speed Sync flash for X100 series cameras.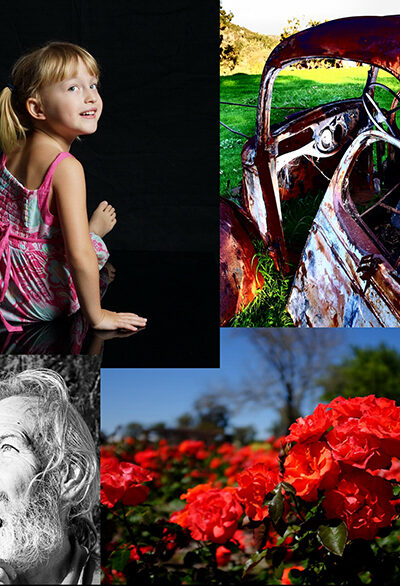 In addition, appendices cover:
· The Histogram, and how to use it for perfect flash exposure; and
· A Condensed Guide to the basics of Exposure, and the exposure variables
The information in this book covers all current "X" cameras including the XE, XT, and X Pro series of interchangeable lens cameras, as well as the unique real high speed flash sync capability available in fixed lens X100/S/T leaf shutter cameras.
Written for the advanced user (with tutorials and clear explanations), this easy-to-understand yet thorough guide provides a complete guide to Fujifilm flash in plain English – with ample visual examples.  There is no better way to learn about and get the most out of using flash with what are arguably some of the best-designed cameras on the planet.
If you want a simple, small book that covers the whole topic of Fujifilm flash in an easy-to-read contiguous fashion, grab this book now.
What others are saying about this and other ebooks by The Friedman Archives Press:
"I have finished skimming Tony's book and it was totally worth the investment and time…I so appreciate Tony putting things together and moving on a faster learning curve towards getting the camera mastered and out of the way."  – David Yeiter
"I owned the x100 for a few years and upgraded to the x100s about 9 months ago.  I was pretty familiar with the camera, and have many years of (amateur photographic) experience, but your Complete Guide to Fujifilm's X100s Camera has expanded my knowledge in many ways." – Paul Rogers
"As an ebook it's rather good, written with the more experienced hobbyist in mind and not just a re-write of the manual. For my money it's better than the other X100S book and is worth a read."  – Nippa
"The way your book takes the reader through the menus makes the material much easier than the Owner's Manual and provides significantly more information.  I learned a lot! I've now adopted your Panorama technique, top-down & rotate camera 90 Degrees. Didn't know I could see the "blinkies" in replay to show lost detail in the highlights & shadows."  – Ron White
"Your guide is as great as the camera." – Brian Drinkwater
"What a fantastic piece of work!  Somehow, you kept to your very high standards and still covered all the STUFF. I don't have time to sit with a camera and a lousy manual, sort it all out, and take notes. What you did in your book just blows me away. You covered EVERY point that needed attention. You made all the STUFF accessible. You have taken on a Herculean task and somehow done a masterful, beautiful job."  – William Naff
"Been glued to this book since morning.  Unlike most other guides that are more user manuals this one is pure insight to using the camera in photographic situations." – Rui from DynaxDigital.com  (opens new window).)
"So far, this guide looks OUTSTANDING.  I cannot believe you let this go for the price you do.  It's incredible!"  – Ferdinand Lucero Jr.
"I have to say that your book was the best manual i can remember reading on any device.  I think it is admirable how eager you are to share your knowledge and help people develop their own process for acquiring knowledge.  It was a pleasant surprise to learn so much about photography in general from what i was expecting was a camera manual." – Steve Newman
"To anyone who is having second thoughts about paying extra for color [printed version], I say "Stop thinking. Order it NOW!"  The additional money is well spent, and you only spend it once. I bought your A700 book (no color) and wished I had gone for the upgrade. The difference is unbelievable. What a great book. Thanks for writing it."  – Perry MaGill
"I bought your book about three weeks ago and can only wish that more books were written with the true love you have for the subject matter that is therewith explained."  – Mauro Jimenez
"Have started reading your book and I am very impressed!  I really enjoy your writing style which is both friendly and interesting whilst simultaneously providing a great deal of technical information.  Well done! "  – James Cox
"I want to say Thank You Very Much, not only for your personal assistance, but also for writing such a cohesive and clear book spoken in an easy to understand and implement manner.  You pointers and insight with in depth practical knowledge of the camera I'm using to start my career as a photographer / photo journalist has allowed me to vastly shorten my learning curve." – Lee Shatto
"I want to tell you that, like countless others, I am a big fan of your ebooks because of their plain language and conversational approach to highly technical topics." – David Drake
"Your book is a Godsend – I would've been completely lost with the manual." – Dave Gerard
"I couldn't resist contacting you to express how THOROUGHLY delightful / informative I'm finding your book.  Outstanding! doesn't begin to cover it, especially given the gentle humor scattered throughout to take the edge off of the technicalities.  I adore it when an author pays attention to, and accommodates, the psychology of the reader."  – Pam Gaines
"GREAT JOB!  Very, very, informative and written in a way anyone can understand.  This is the first book I have seen that explains things so clearly and easily.  This will help bring back the joy of taking pictures that I lacked when I was struggling with the settings on my camera."   – Cesar Borges
"Your pictures are an inspiration for me to be as good as you. The Sony book you wrote is excellent and I'll make sure other Alpha owners know it too!"  – Michael Rutkowski
"I've bought your book and I just HAVE to send you a personal email to tell you how great that book is. Not only does it cover virtually everything about the camera including everything the original manual left out, it covers interesting and meaningful help about composition, lightning and using flashes. And for the price it is offered at, it's nothing short of fantastic. It was and will continue to be a great resource to me, many many thanks!"   -Kristian Tigersjäl, Sweden
"Right now I can just say one thing… Wow!  Okay, two things… Great book!"  – Scott Kramer
"Your insights are invaluable (and your level of service second to none)." – Winston Llamas
"CONGRATULATIONS ON YOUR BOOK WHICH ON A SCALE OF 10 HAS TO BE AN 11." – Jim Koregelos
"It is the ultimate users manual that no one owning one of those cameras should be without. A small investment that pays great dividends!" – Karl Scharf from dpreview.com
"Last night I finished reading your e-book and enjoyed it immensely. Thank you so much for such an in-depth and to-the-point book loaded with information you can really use. I will be sure to mention it highly on chat lines and other locations I frequent." – Barbara Lodge
"There is no way that I would have got to grips with it without your amazing ebook.  The amount of work that it must have taken to produce it I can't imagine.  Many thanks."  – Bob Johnston
"Thank you so much for making this e-book!  So clearly done in such a way that, yes, I got some of those "Aha!" moments!  I certainly will pass this on wherever I can.  You have just taken a big chunk of anxiety out of my learning curve!"  – Veronica
"Your book is excelent. Really detail, clear, useful… an EXCELENT guide." – Kurt Marlow
"The contents of your book go beyond my expectations! I couldn't pull myself away to tell you until I had finished reading more than 60 pages. Your book is very clearly written, and your spiral approach to teaching will prove to be an easy way of learning in depth the many topics you include. Thank you, again!"  – Janet Lustgarten
"I found your book to be indispensable.  I love your books; your tutorials are a godsend, and your work…omg…total inspiration."  – Charles Neinnger
"The manual that you have written is truly comprehensive and must have been a monumental undertaking. […T]he many tips on the various function settings and especially the flash guide have shown me that there is more to this camera than I thought at first."  – Bob Johnston
"I have to admit, it is a great guide.  I couldn't stop myself from finishing it last night, I didn't get to sleep because of it actually.  The amounts of insights, hints, tips and clues in every section covered every single question I had in my mind since I bought my camera and opened a whole new horizon for my photography.  Thanks a lot for the enlightenment."  – Adham El Deeb (Egypt)
"I purchased and downloaded your guide earlier today.  I took a few minutes to look through it during lunch and I am blown away.  The pages I looked at contain incredible how to information, wonderful tips, and a wealth of information about digital imaging generally.  Thank you so much.  I can't wait to have more time with both your book and my camera." – Avi Freund
"All this 'ol gent can say is: WOW!  You make everything so utterly simple, and the form of your writing keeps one totally interested.  I am really excited with what I have already learned about my one-year-old camera, in just the first several pages of the book!"  – Ed Schwing
"I don't know how you do it, but your style of writing is so enjoyable, friendly, and incredibly informative all at the same time.  I read the entire book from cover to cover in one sitting with the camera by my side the whole time, and as I went through it, I started to realize that I finally understood what all of the formerly cryptic numbers and symbols on the LCD meant and it's such a great feeling!  […]  I can't thank you enough for getting me out of "Auto" mode!  – Stacey Jarasa
"Over the years I've read a ton of photo books and I have to say yours is the most approachable and filled with the most usable tips and examples."  – Mark Lynch
"I have read the manual several times, but didn't understand many of the features. I want you to know that I understand MORE just by reading the first 100 pages of your book than by reading the manual over and over.  Thanks for writing a GREAT guide for this camera!" – Janet DeCristofaro
"I have your super e-book and I am highly impressed with the way you explain things.  You, my friend, are awesome with words!"  – Allan Mann
"I must admit I was overwhelmed and intimidated by this powerful and somewhat confusing camera. Having just finished your book, I am now confident that my new friend and I have many exciting adventures ahead. And I know that I'll be referring back to your book for many years to come.  Thank you for opening the world of photography to novices like me!  I am a true-believer and a loyal fan.  BTW, even if your book wasn't about photography, I would have enjoyed reading it. You're an excellent writer."  – Everett Madden
"The book actually managed to make exploring all the camera options and knobs a fun and rewarding experience – and that's quite an achievement in itself.  Additionally, the visual illustrations of the techniques and the teaching method make it all more engaging and easy to follow.  Definitely worth the money!"  – Silverio F
"As a former teacher I know how hard it is to write something like "The Friendly Manual".  To do a piece of work like that you have to have the gift.  Many thanks!"  -Sten-Åke Sändh
"I am delighted with the book which is written in a friendly style and the subjects are clearly explained, the explanation of camera functions together with the sample photographs are exactly what I was looking for. […]  My photography has changed for the better since I applied the principles set out in your book and my photographs do look different"   – Alfred Hopwood
"I never thought I'd find a 3rd-party manual.  Yours is a gem."  – Duane Moore
Money-Back Guarantee
Okay, here's the details on the 'risk-free' part.  Buy the .pdf format and plow through it for two weeks.  If you don't think this book offers the clearest explanations, if you didn't end up learning anything new, or it is not the single best value in terms of dollars-per-knowledge ratio, just send Gary an email and he'll personally refund your purchase price.  How can you lose?  Books from The Friedman Archives Press have introduced thousands of people to the joys of photography in a very intuitive way, and his books have been universally praised for being the best out there for the Sony cameras, which makes this an easy offer to make.  (This offer does NOT apply to the printed version of the book, for obvious reasons.)