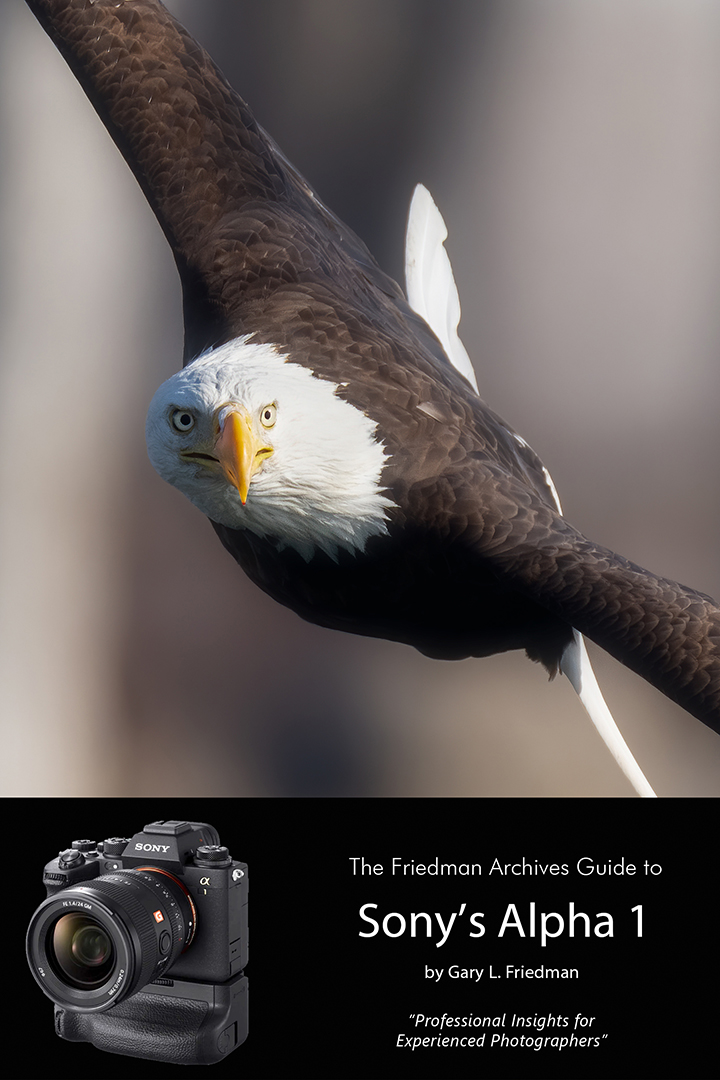 Gary Friedman's Book on the Sony A1 is now out!
728 pages of highly-detailed glory.  Check out this video showing the 15 things about the Alpha 1 you probably didn't know).
This book is available in 3 different formats:
1: As an electronic bundle featuring a full-color .pdf, and .epub, and an .azw3 (Kindle) version – all DRM-free and you're free to install on all of your devices.  USD $34.95.  Get your 3-file bundle here.
2: As a printed book in black-and-white.  USD $59.95.  Get your B&W printed book here.
3: As a printed book in full color.  USD $70.83.  Get your color printed book here.