The Friedman Archives
Polar Bears / Polar Bear with no snow.
---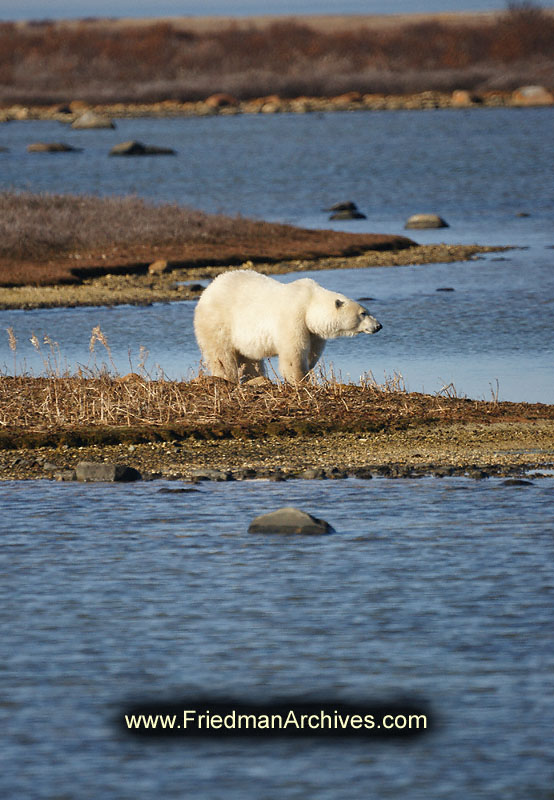 Normally the tundra is frozen this time of year, and the polar bear would be fishing for ring seals. But not this year. Global warming has seen to it that the winters start later and end earlier, spelling bad news for the polar bear (but good news for the ring seal).
This image is available for licensing. Refer to my Pricing Page for a general overview of rates and policy regarding web use. For price quotes specific to a need, contact info@FriedmanArchives.com. All images on this site Copyright © 2003-2005 Gary L. Friedman
Back to The Friedman Archives Home Page